The finest transportation
Party Bus Chicago, IL
Top-quality paty bus service in Chicago
We are in business to help our friends in Chicago have an amazing time when celebrating a special event in Chicago, IL. You couldn't be in a better place to enjoy some special plans than the Chicago area. There are so many phenomenal destinations to check out, and we know that you're not going to want to miss sites like Millennium Park, The 606, The Field Museum, and the Chicago Riverwalk, just to name a few. Just make sure, though, that you're riding with us when you start investigating this amazing area. When you're planning a birthday party, a great night of club hopping, or a day of Chicago sports events (perhaps watching the Chicago Cubs play from one of the famous Wrigleyville rooftops?), you need transportation service that can accommodate your entire group - you need the very best party bus or limo bus rental in the area, and that's where we come in! A Chicago party bus from our fleet is the perfect mode of transportation for all of life's special occasions! Call us to learn more about our high-quality Chicago party bus rentals, vehicles, and affordable rates.
Our limo buses were painstakingly chosen one by one to create what we'd call our "dream fleet" -- a number of excellent luxury vehicles that blur the line between luxurious and affordable. It's important to have all the latest and greatest features but also to keep things affordable for our guests. And we have managed to do just that. High-quality leather couches, LED and fiber optic lighting, booming sound systems, HDTVs... we've got it all. Everyone who rides with you is going to have a blast. In fact, you may find that some people want to stay on board instead of checking out the destination you arrive at. Are you ready to book your party bus in Chicago for your next event? Take a look at our Chicago party bus fleet and call us.
All those things are important for a mind-blowing evening on the streets of Chicago, and entertainment can be foremost in your mind because your safety is foremost for us. We have a staff of professional chauffeurs who have undergone every background check and driving record test in existence, and they even undergo driving tests and drug tests just to become a part of our employ. We are insured to the fullest amount allowed by the law, and that's just one more thing that makes us the best party bus company in the Chicago area. Interested in booking a limo party bus or stretch limousine from us? Go ahead and browse our site, and call us or email us when you're ready to book or get a free quote on party bus services! Our affable and well-trained customer service agents are available 24/7, 365 days a year. Call now and find out what makes us Chicago's best limo company. Book you party bus in Chicago!
Whether you need to go to downtown Chicago, the Chicago suburbs, or any other place, we cover an extensive service area in Chicago and Illionois. Are you interested in hitting a Cubs game soon and want some great rooftop seats? Be sure to check out Wrigley Rooftops for a guide to getting good seats.
Are you outside of the Chicagoland area? Have no fear; we are still here to help you with your party bus and limousine needs. If you head further out west, check out Limousine Bus Denver.
Chicago party bus and limo fun & entertaining features
Ensure the enjoyment and pleasure of your buddies and loved ones with a luxury Chicago, IL, party bus from our fleet. Our unique fleet has a wide range of vehicles of all models and styles; this way, you can accommodate groups of all sizes. Just let us know how many people will go with you, and our booking specialists will take care of finding some suitable vehicle options and offer you an experience help guide for your events. Below, we have listed the features and amenities of our vehicles. But if you have any questions about our vehicles or party bus rental services in the Chicagoland area, call us.
Our LED and fiber optic lighting is designed to relax you and set the tone for the evening, romantic and elegant!
We feature an array of different buses that are equipped to hold from 16 to 30 passengers depending on your needs
The windows in our buses are always tinted dark so you don't have to worry about prying eyes while you're driving
Everyone loves our built-in bars and coolers fully stocked with ice, which keep alcoholic and nonalcoholic beverages cold all night!
Our HDTVs are large and crystal clear for your complete enjoyment
You can watch live TV via our HD antennas when the bus is parked, and you can watch DVDs when the bus is moving
Super high quality sound system for CDs and iPod
TVs and audio system are great for corporate too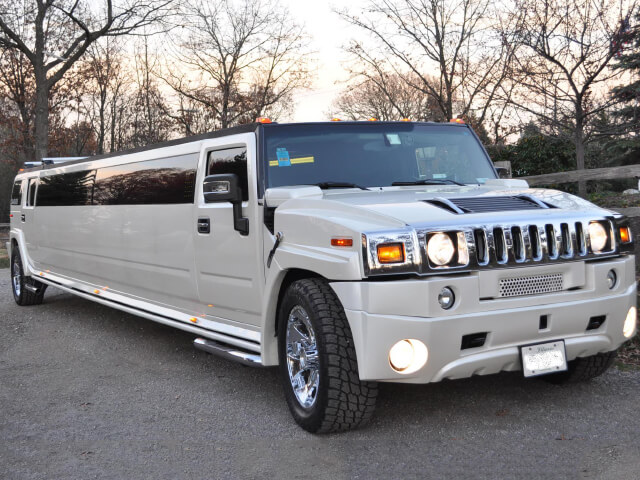 H2 Hummer Limo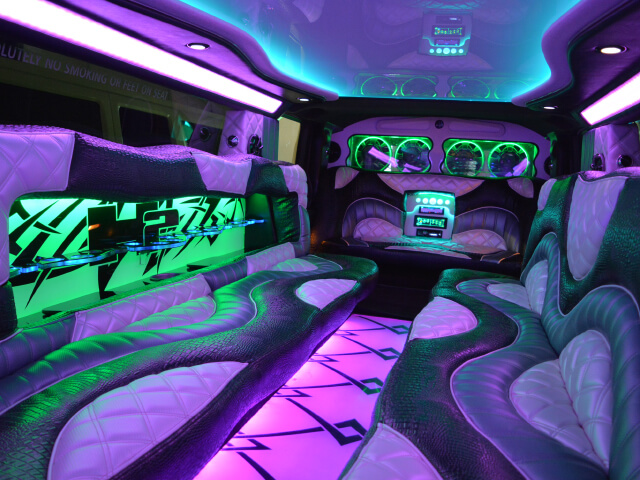 25 Passengers
Tribe Party Bus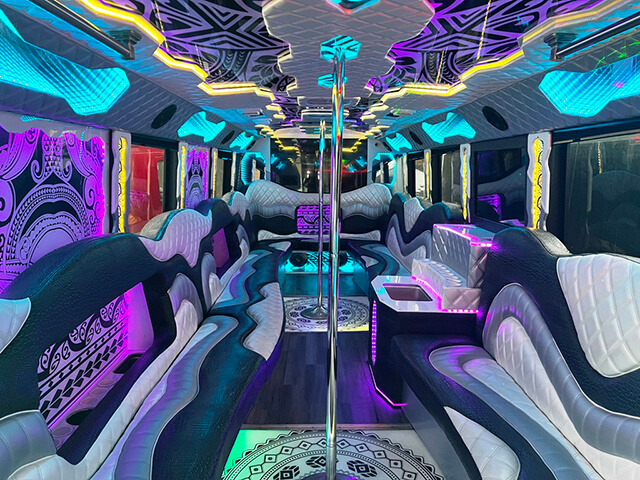 30 Passengers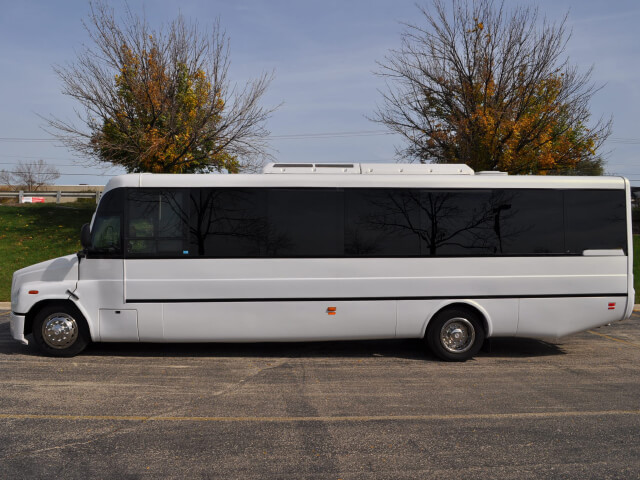 Fashion Party Bus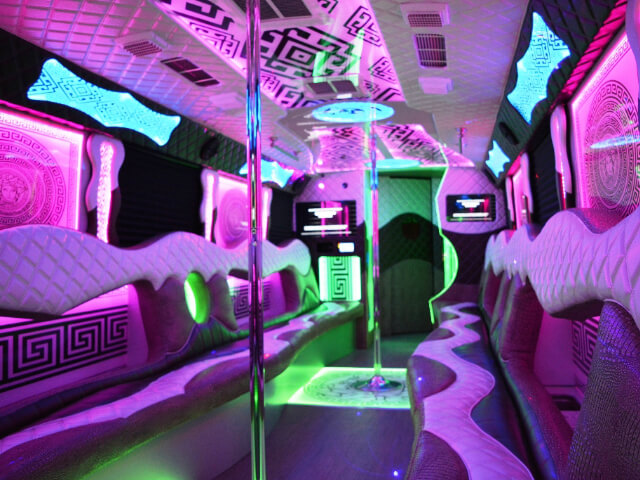 34 Passengers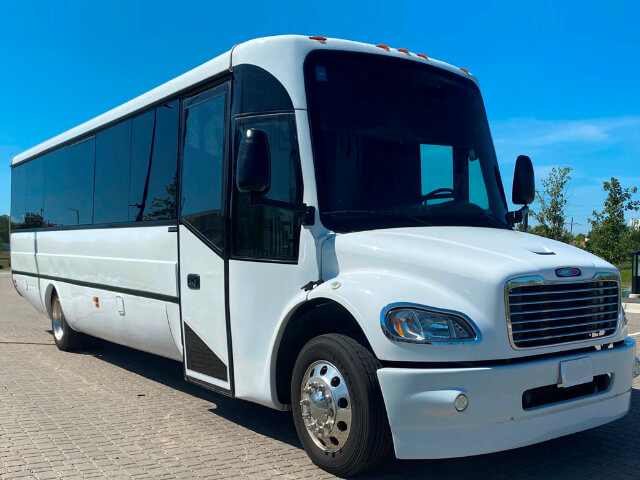 "Venice Edition" Party Bus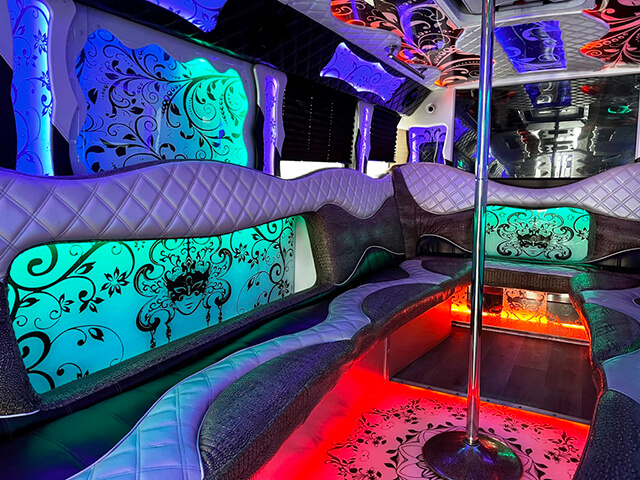 34 Passengers
Why we're the best
Many of our customers and potential customers ask us why we are the best in the luxury entertainment transportation industry. There are actually several reasons. First and foremost, when we started this company, we realized that the foundation would have to be the highest quality vehicles and customer service. On the first account, you'll find that we only acquire top-of-the-line vehicles. Once we have them in our fleet, we then take them and install some unbelievable amenities and features that will blow your mind in terms of excitement for your entire experience. In fact, you will have difficulty deciding if you want to get off when you arrive at your destination. You need to know that we also take the safety of our customers very seriously. We have certified mechanics on staff who regularly inspect and maintain our entire fleet. This means that any vehicle you might be interested in will always be road-worthy when you need it. It also means that you'll not have to worry about not reaching your destination or being left stranded on the side of the road. Our company also hires professional detailers who meticulously clean every inch of our interiors between uses. This means that you'll be stepping into a pristine environment. In terms of driving, we only hire certified and experienced drivers who know the area roads really well. Each vehicle in our fleet is equipped with GPS, so you'll not have to worry about getting lost. Besides, we have the most affordable party bus rental prices so that you can get a unique experience at your birthday party or other special occasions at the best prices. Now you know why we are the best of the best.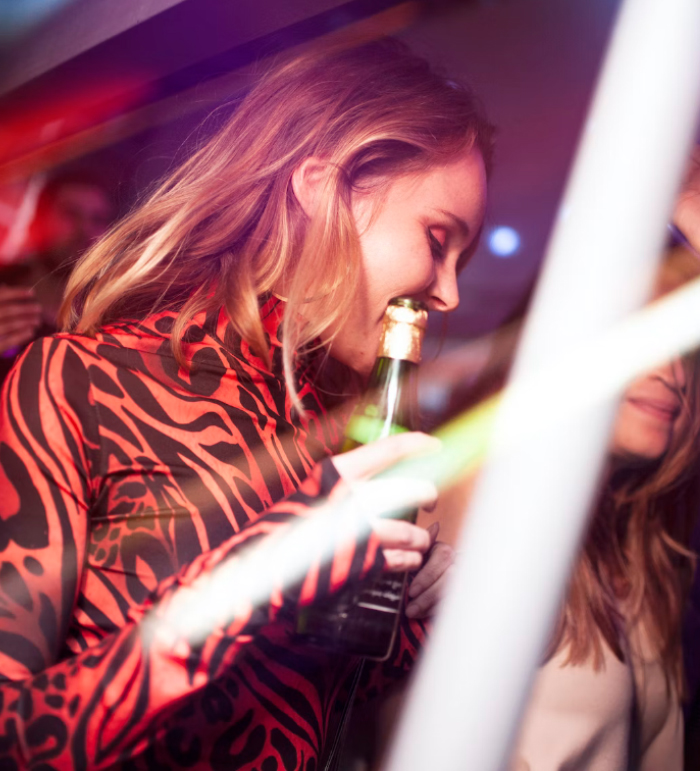 fleet
Luxury party buses & limos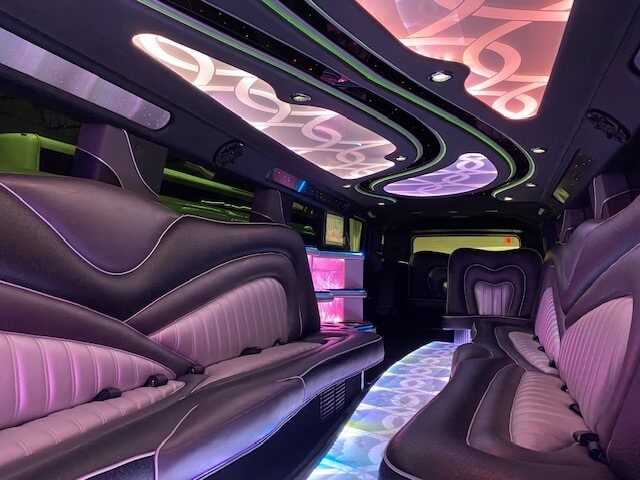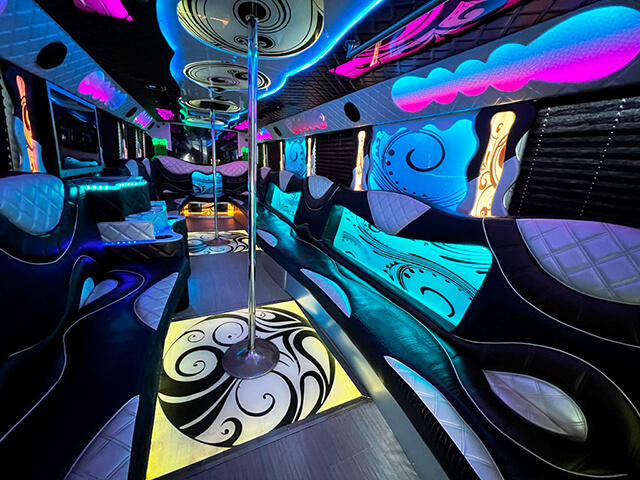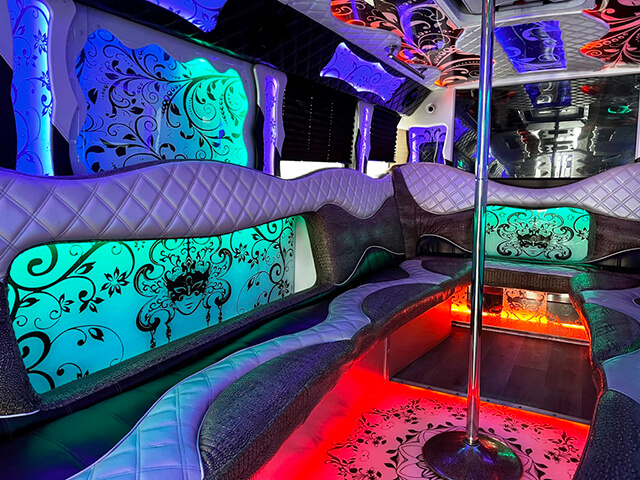 Event transportation
Chicago limo service and party bus rental for any event
Get the best Chicago limousine experience and so much fun for all your special events and parties. Whether you are planning a wedding day, a bachelorette party, or any other special occasion, our great service and luxurious party bus and limo fleet is the best solution to meet your transportation needs and expectations for your big day. Even for big-sized events, gatherings, and receptions, we offer large group transportation options like charter & shuttle buses. Of course, if you need a limo and party bus service in the Chicagoland area to transport your children to their event destination safely during a prom night or school dance, you can trust us. Also, to have an unforgettable experience while visiting the best clubs, bars, and spots in downtown Chicago, Windy City, and surrounding suburbs during your night outings with your buddies, choose our party bus rental services. We even have the best party buses and limos to attend concerts, festivals, your favorite shows, and other annual events in Chicago. Remember that if you are looking for transportation for corporate events or field trips, you have come to the right place. We also offer more options, such as our charter bus rental and car service. Check out our event page and call us to receive more information about our new special occasion guide.